Download our form today and start using it immediately for each case you perform. Better yet, let us give you a tour of our software using this exact form, keeping what you love about your paper record but getting rid of its weaknesses.
General Anesthesia Form
Our General Anesthesia OR form is designed to collect everything a modern practice needs. It includes PreOp, Intraop, Extra Time, Regional, PostOp, and Complication pages.
Labor Anesthesia Form
Our Labor Anesthesia form again has the same minumum data set you need for success, but laboring women represent a different workflow than General Anesthesia. It includes pages specifically designed to cover these cases while ensuring intelligent data capture.
Short Anesthesia Form
Our Short Anesthesia OR form has the same minumum data set as above, but it's purposed for common short, fast, and simple cases, such as endoscopy, opthamology, and ENT cases. It includes similar pages as the General Form above.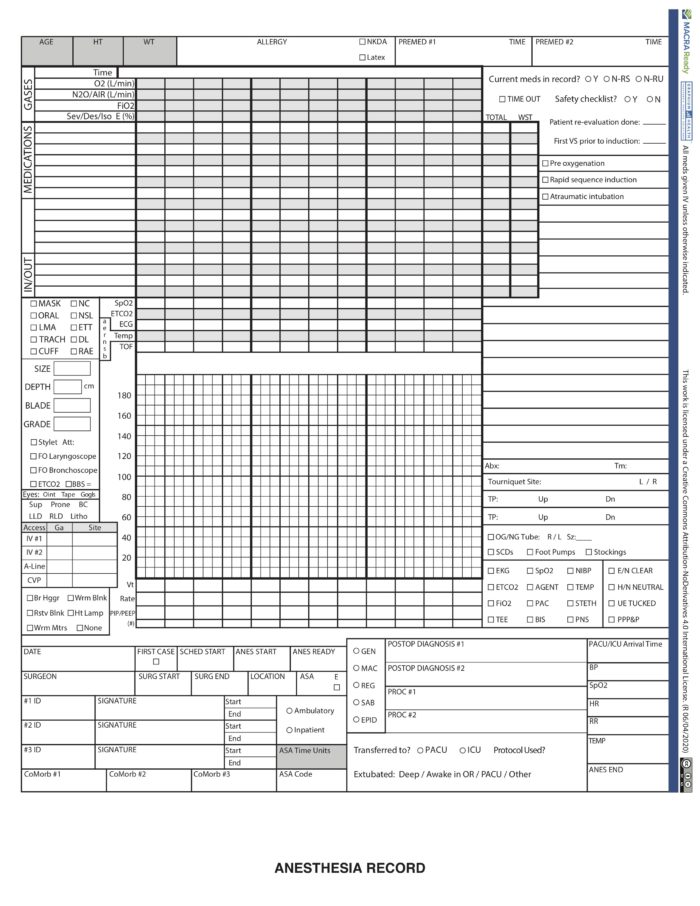 Download Our Full Set of Anesthesia Forms
Fill out the form below, and we will send you a full set of Anesthesia Forms that you can print and start using right away.